Quality Inn
Establishment and lodging at 950 6th Street East, Owen Sound, ON N4K 1H1, Canada. Please contact Quality Inn using information below: address, phone, fax, email, opening hours, customer reviews, photos, directions and more.
Opening hours
| | |
| --- | --- |
| Sunday | 12:00am — 11:59pm |
| Monday | 12:00am — 11:59pm |
| Tuesday | 12:00am — 11:59pm |
| Wednesday | 12:00am — 11:59pm |
| Thursday | 12:00am — 11:59pm |
| Friday | 12:00am — 11:59pm |
| Saturday | 12:00am — 11:59pm |
X
Photos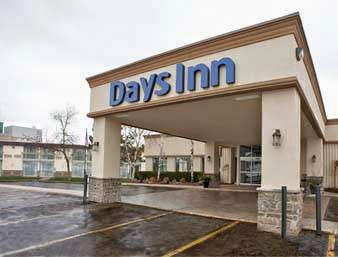 Reviews of Quality Inn
chris.persaud Persaud Added 2018-10-30

★ ★ ★ ★ ☆

The staff is extremely courteous. They were very knowledgeable about the area and nearest attractions(Inglis Falls, Tobermory, Sauble Beach, etc). The hotel has recently been updated with better room ammentities as well as vinyl flooring that looks just like hardwood. The restaurant has always been the same, the food is decent and again the staff is very friendly. We wanted to go and see as much of the area as we could and the great thing about this location is that it's practically in the middle of the near by attractions mentioned above. This was my third time staying here and I would definitely recommend this place to anybody.

Andrew Leach Added 2018-10-23

★ ★ ★ ★ ☆

Clean and comfortable room. Ample parking. Good mattress and bedding.
Lots of kids staying while I was there and they played loudly in the halls in the evening till around nine. That's more a complaint about their parent's parenting ability more than a fault of Quality inn.

Axel Eichhorn Added 2018-10-15

★ ★ ★ ★ ☆

This is a hotel for staying the night. It is not pretty, but it does a very good job. Clean room, good TV, microwave, coffee maker, fridge. Astonishingly quiet.
We did not use the indoor pool but it looked ok
It is at the edge of town, no shops nearby. But you can get there easily by car

Justin ROCHEFORT Added 2018-09-04

★ ★ ★ ★ ★

Came as advertised. Dog friendly ($20 surcharge). Gave us a ground room with a patio door since we're travelling with our dog. Room service was quick and good. There is a pool, spa and sauna.

Adam Marcil Added 2018-08-21

★ ★ ★ ★ ☆

Place seems clean all around, pool was clean, place looked inviting! Overall good atmosphere about the place! Would stay again if I was in town.
About choicehotels.com
Choice Hotels
{{pageMetaData.description}}
{{pageMetaData.keywords}}